DTWE – Report | Chapter 5: Juventus Not Pretty But Effective, Manchester United's Struggles Continue & More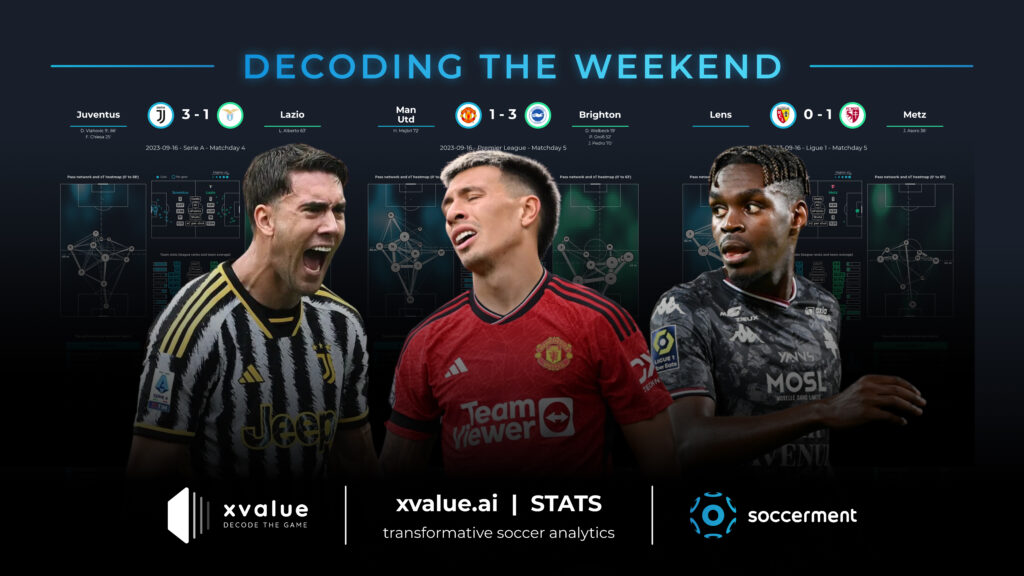 After an incredible weekend of action, it is time to look back on what went down. The three matches we picked out for our preview all delivered, so now, it is time to use data and insights from our analytics platform, xvalue.ai, to highlight three other big results.
🇮🇹 Serie A: Juventus 3-1 Lazio
Of course the Derby della Madonnina was the main attraction in Serie A this weekend, but there was a big game before it too.
Juventus took on a Lazio side that seemed to be on course for quite a good season going into it but only started with three points from as many games. It was quite important for them to get a result here, but they got off to a terrible start. Dušan Vlahović opened the scoring in the first ten minutes and Federico Chiesa added a second before the half-hour mark.
Even though Juventus kept close to a third of possession, Lazio rarely looked like posing much of an attacking threat. They did halve the deficit just after the hour mark, but Vlahović was quick to restore it and set Juventus firmly on course for the win.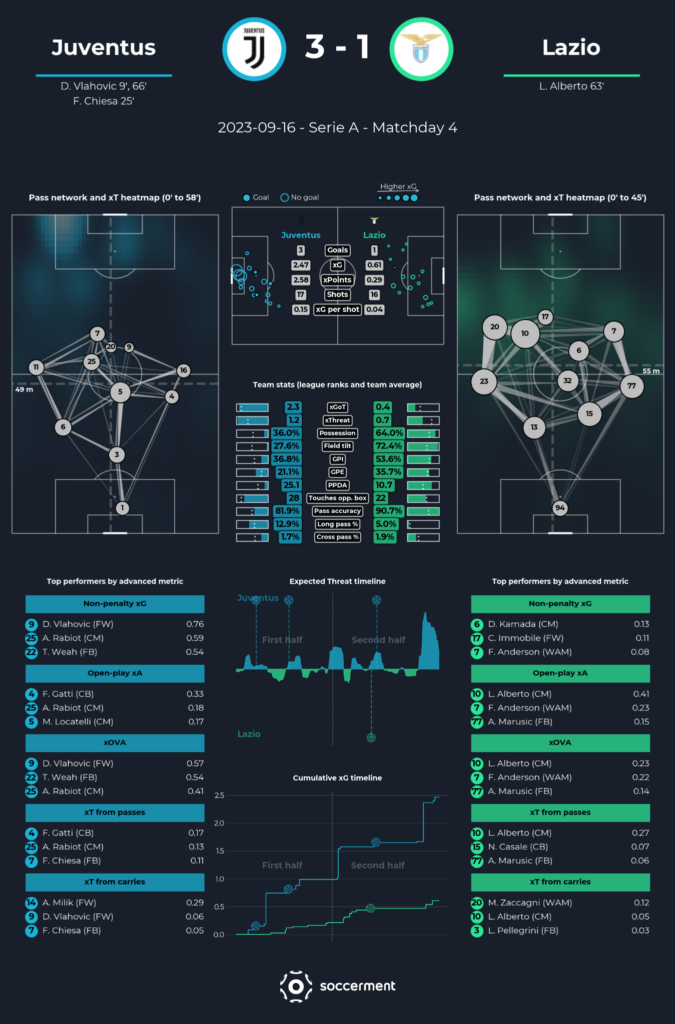 With that, Massimiliano Allegri's side have climbed up to second in the early table despite their average possession figure being less than the league's median. They are not always the most exciting to watch, but they seem to be getting the job done so far.
Key Stats:
Field Tilt: 27.6% – 72.4%
xG: 2.47 – 0.61
xG per shot: 0.15 – 0.04
xPoints: 2.58 – 0.29
Takeaway: Juventus saw much less of the ball but were incredibly effective and created significantly better chances while also limiting their opponents.
🏴󠁧󠁢󠁥󠁮󠁧󠁿 Premier League: Manchester United 1-3 Brighton & Hove Albion
The international break is generally a quiet time for clubs, but that was not at all the case for Manchester United this time as they were riddled with off-field issues. Antony was given a leave of absence amid serious allegations of assault, while Jadon Sancho continued to train away from the squad after displeasing manager Erik ten Hag.
As a result, Manchester United were basically left without an established right winger, so their squad did not seem best suited to operating in their usual system. So, they switched to a 4-3-1-2 diamond system for the match against Brighton, with Rasmus Højlund making his full debut for them alongside Marcus Rashford up front.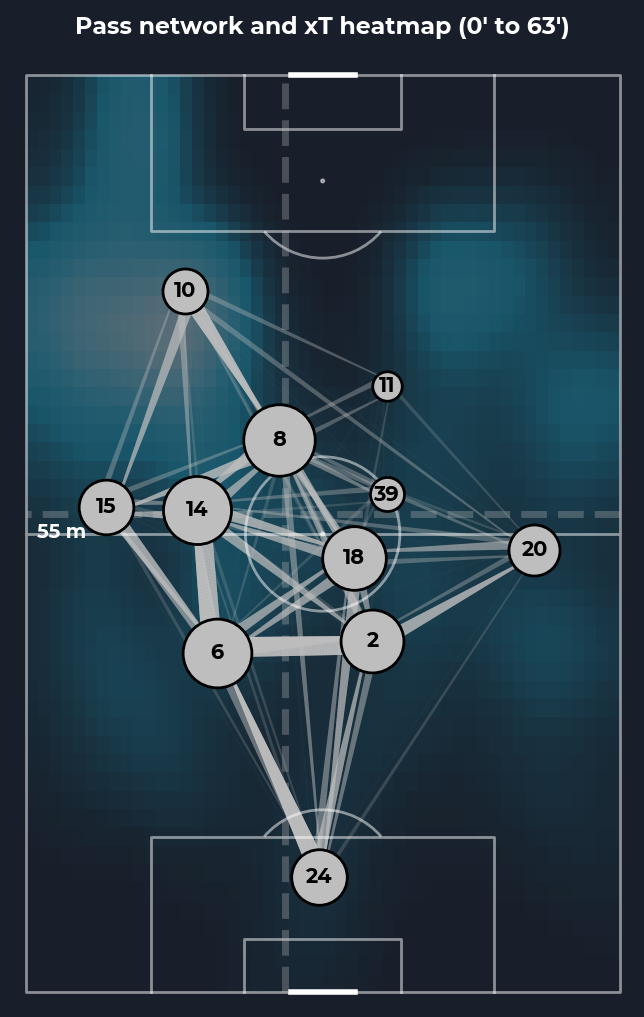 They were able to find some success early on, especially down the left where Christian Eriksen helped in the build-up and Marcus Rashford drifted out wide to act as an outlet, but after Brighton got to grips with everything and took the lead against the run of play, it all soon went downhill.
United did hang in there and put up a good fight in the first half, but Højlund's marginally ruled-out equaliser seemed to have a negative impact on them on the other side of the half-time. The Seagulls sliced through them on multiple occasions and went on to score twice more, after which Hannibal Mejbri could only score a consolation goal for the team down in 13th place now.
Key Stats:
Field Tilt: 63.1% – 36.9%
xThreat: 0.4 – 0.7
xG: 0.74 – 1.76
xGOT 0.7 – 2.8
Takeaway: Although they could not dominate territorially, Brighton created more chances and were far more clinical in the final third and therefore won comfortably.
🇫🇷 Ligue 1: Lens 0-1 Metz
There is a team in France having a much worse time than even Manchester United. Their name is RC Lens, and they are currently enduring their worst-ever start to a Ligue 1 season having picked up a measly one point from five games.
In fairness, they have had some tough fixtures including visits to defending champions Paris Saint-Germain, early leaders Monaco and the high-flying Brest, but losing all three of those games and only managing a draw against Rennes is a very poor outcome for the team that finished second last season.
Franck Haise has not really changed his side's system, but they did lose a number of key players over the summer including captain Seko Fofana and star striker Loïs Openda who don't seem to have been adequately replaced. As a result, they have looked very poor indeed.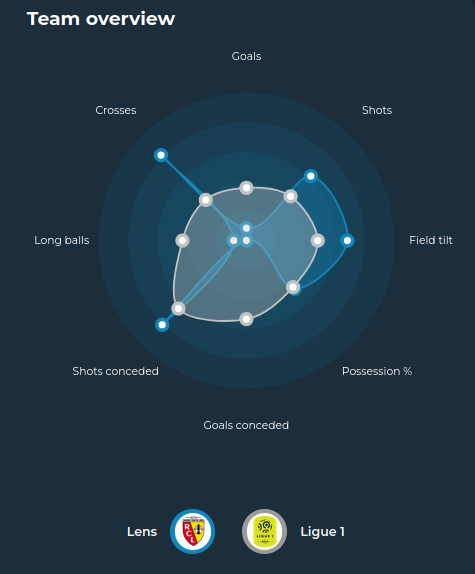 In fairness, our xPoints model does suggest that they have been a little hard done by their results so far and should have close to four or five points, but even so, they would be among the worst teams in the league. Much of their misfortune came this weekend when they failed to take anything away from their match against Metz despite performing at a level worth 2.26 xPoints, so for the rest of their matches, they have simply been quite poor.
Key Stats:
Field Tilt: 82.3% – 17.7%
Shots: 31 – 2
xG: 1.71 – 0.50
xGOT: 0.7 – 0.6
Takeaway: Lens absolutely peppered Metz's goal, but their poor finishing let them down.
—
Unlock Insights with xvalue
Are you keen on diving deeper into match reports and gleaning invaluable insights from xvalue? As an exclusive offer for our readers, we are thrilled to provide you with an opportunity to elevate your football analysis experience. Use the code DECODETHEWEEKEND at checkout and enjoy a 25% discount on yearly subscriptions at xvalue.
Don't miss out on this chance to get unparalleled insights and enhance your understanding of the beautiful game.
—
About the Author: Neel Shelat
Neel Shelat is a self-styled missionary of the religion of football. With an unwavering passion for the game, he spreads the word about football from all corners of the world through in-depth features, profiles, analyses, and podcasts. Over the span of three years, Neel has established himself as a prominent freelance journalist and analyst. His insightful contributions have graced platforms like Al Jazeera, Forbes Sports, among many others. If you wish to stay updated with his latest insights and thoughts, you can follow him on Twitter at @ShelatNeel.
This series of articles is a collaborative effort between Neel Shelat, Soccerment Research, and the xvalue Team.

---